Master of Science in Community Health in Family and Community Medicine
Around the world, family medicine is becoming increasingly recognized as an academic discipline with its own unique collection of knowledge, skills and attitudes.
The MScCH (FCM) is a unique and rigorous professional graduate degree program in the Dalla Lana School of Public Health offered through the Department of Family and Community Medicine at the University of Toronto. This program is intended to strengthen the practice of family medicine and primary care by developing leadership, teaching and research skills of the practitioners.
A notable strength of the program is that the practicum requirements allow for experiential learning and reinforce the theoretical principles learned in many of the courses.
Participants in the program hail from many different parts of the world, contributing to a unique and stimulating venue for learning and collaboration. The longitudinal nature of the program allows participants to develop rich professional networks with their colleagues.
The MScCH curriculum is designed for practicing health professionals who are or can reasonably expect to become teachers and leaders in their professional fields. Graduates of our programs have often gone on to hold high-level hospital and/or university appointments at their home institutions which reflect the sustainability of the knowledge, skills and attitudes developed in the family medicine masters programs.
Admissions
Admissions Criteria
Students are admitted under the general admissions requirements set by the School of Graduate Studies at the University of Toronto. We advise all prospective students to review this criteria prior to submitting an application.
Minimum requirements include:
4-year bachelor's degree or its equivalent, from a recognized university (check international credentials )
At least a mid-B average in the last 5.0 full course equivalents completed at a senior level
Proof of English language proficiency if your previous studies were completed in a country where English is not the native language or if English was not the language of instruction
An undergraduate statistics course is recommended
A license in a regulated health care profession and current professional experience;  completed at least 1 year of clinical practice beyond training in a health profession
International Medical Graduates must have a current clinical license in their country of residence. This would apply to those who are permanent residents of Canada or Visa Trainees from other countries.
Note: In previous years, we admitted a limited number of international medical graduates who did not have a clinical license in Canada but who were permanent residents of Canada. This was part of an evaluation that has now been completed.
Applying to the Program
Applications for the next 2022-23 admission cycle for Fall 2022 program starts will open October 16th, 2021 and close January 17th, 2022.
Applications are submitted to the School of Graduate Studies, University of Toronto through the Dalla Lana School of Public Healthonline application process
Visit the 'Learn More' section below for Recordings of past Admissions Events and dates of upcoming Open House Webinars, providing program, admissions and application overviews.
Program Objectives
The objective of the program is to prepare prospective and established health professions faculty to become effective scholars and leaders. Upon completion of appropriate aspects of the program, students will be able to:
Identify and analyze the social, political and economic forces affecting the organization and function of the health care system
Understand the philosophical principles underlying the academic discipline of family medicine
Apply educational principles and methods in the clinical family practice setting
Use research methods and basic statistical techniques as they apply to the primary care setting
Apply the principles of leadership and management as they relate to the health care setting
Program Requirements
The MScCH degree program requires the completion of 5.0 full course credit equivalents (FCE), including a minimum of one supervised field placement/practicum.
Program Length
1 year full-time or up to 6 years part-time (most part-time students complete the program in 2-3 years)
Required Courses (3.5 FCE)
CHL5004H: Introduction to Public Health Sciences
CHL5622H: Patient Related Health Care and Public Policy in Canada
CHL5603Y: Social, Political & Scientific Issues in Family Medicine
CHL5690H: Required Practicum
Choose one of:
CHL5601H: Appraising and Applying Evidence to Assist Clinical Decision-Making
OR
CHL5605H: Research Issues in Family Medicine / Primary Care
Choose one of:
CHL5613H: Leading Improvement in the Quality of Health Care for Community Populations
OR
CHL5623H: Practical Management Concepts and Cases in Leading Small Health Organizations
Elective Courses (1.5 FCE)
Electives may be selected from graduate courses offered in the DFCM, DLSPH, other graduate units at the University of Toronto, or at other universities.
A maximum of 1.5 FCE from courses outside the MScCH can be credited towards the degree.
Collaborative Specializations
The DLSPH offers several collaborative specializations which provide students with additional experience in a multidisciplinary area. For more information on these specializations, please click here
Testimonial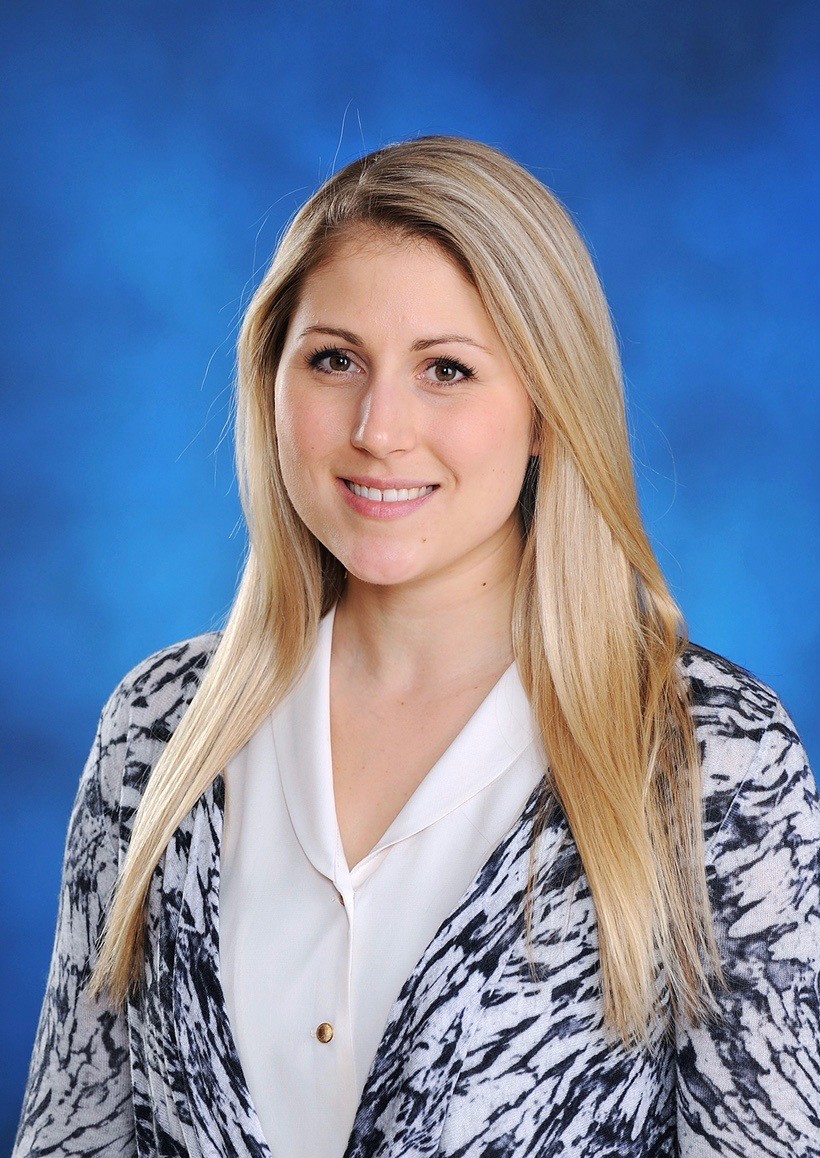 Dr. Stephanie Godard Dr. Stephanie Godard is a family physician at South East Toronto Family Health Team and a graduate (2020) from the MScCH-FCM program with collaborative specialization in Women's Health. Having joined this program in 2018, she completed it on a part-time basis while also completing the Enhanced Skills Women's Health and Low Risk Obstetrics program concurrently during the first year of her master's program.
Why did you choose the MSsCH-FCM program?
I knew I wanted to pursue academic family medicine and was looking for a flexible program that would allow me to take courses in public health, teaching, and research. The MSsCH-FCM program is reflective of community and family medicine with coursework that's very relevant to what we family doctors do from day to day.  For example, I've learned about the intricacies of the Canadian health system, gained skills in basic research and quality improvement, and expanded my teaching skills. 
What are the best parts of this program?
This program is flexible, not only in the availability of full and part time options, but in the ability to tailor the courses to your clinical work and personal goals. I also loved interacting with and learning from other students from diverse clinical back grounds, as well as professors, many of whom are also clinicians.  Lastly, it is a very practical program, which allowed me to apply a the learnings outside of the classroom.  For example, through my coursework, I had the opportunity to publish a paper in a scholarly journal, present workshops at the Family Medicine Forum (FMF) and actively contribute to community-based research projects. This has been helpful for improving my academic skillsets, which is valuable for my career in academic medicine. 
 
Learn More
Want to learn more?
Attend an upcoming Admissions 2022-23 Open House Webinar:
October 26th, 2021   8:00am - 9:00am
OR
November 17th, 2021    6:00pm - 7:00pm
*NOTE:  Session Zoom links will be sent to Registrants only*
~~~~~~~~~~~~~~~~~~~~~~~~~~~~~~~~~~~~~~~~
Watch a past Information Session:
Graduate Studies 2021-22 Admissions/Program Information Webinar
Thursday, November 12, 2020 (6:00pm-7:00pm EDT)
(Viewing Access Code: @Grad2021)
Or contact us if you have any questions
Information regarding 2022-23 Admissions Webinars will be available early Fall 2021