Master of Science in Community Health in Health Practitioner Teacher Education
The MScCH degree in HPTE is a professional graduate degree program in the Dalla Lana School of Public Health offered through the Department of Family and Community Medicine at the University of Toronto. This unique graduate studies program addresses a critical faculty development need in the health professions. The program prepares practicing clinicians for educational leadership roles. Courses focus on practical skills clinicians need to teach, design and lead educational programs. Two core courses in Public Health expose students to system and policy issues important in their roles as clinicians and educators, and electives allow learners to explore their interests.
Special Features of this Professional Master's Degree:
Practical orientation
Emphasis on basic theory as foundation
Learn useful skills and strategies
Critical appraisal of education and clinical literature
Gain familiarity with research project methods
Accessible for part-time study
Use of educational technology
Gain academic skills in presentation/writing
Based on best practice faculty development design
No thesis requirement or terminal exam
Students must complete a practicum where they apply their new skills to teaching or an educational project
Admissions
Admissions Criteria
Students are admitted under the general admissions requirements set by the School of Graduate Studies at the University of Toronto. We advise all prospective students to review this criteria prior to submitting an application.
Minimum requirements include
4-year bachelor's degree or its equivalent, from a recognized university (check international credentials )
At least a mid-B average in the last 5.0 full course equivalents completed at a senior level
Proof of English language proficiency if your previous studies were completed in a country where English is not the native language or if English was not the language of instruction
An undergraduate statistics course is recommended
A license in a regulated health care profession and current professional experience
Applying to the Program
Applications for the next 2022-23 admission cycle for Fall 2022 program starts will open October 16th, 2021 and close January 17th, 2022.
Applications are submitted to the School of Graduate Studies, University of Toronto through the Dalla Lana School of Public Healthonline application process
Visit the 'Learn More' section below for Recordings of past Admissions Events and dates of upcoming Open House Webinars, providing program, admissions and application overviews.
Program Objectives
The objective of the program is to prepare prospective and established health professions faculty to become effective teachers, scholars and leaders. Emphasis is on a broad understanding of factors affecting health care education and the philosophical principles and practical applications in clinical training programs, design and administration. Upon completion of appropriate aspects of the program, students will be able to:
Understand the effective use of educational principles and methods in the clinical setting
Apply educational and research principles in designing and evaluating innovative and exemplary educational programs
Understand the principles of leadership and management roles in health care education
Understand the methods available for answering questions in clinical education
Have in-depth practicum experience in either applying educational principles in the clinical setting and optionally applying research principles to a study in a clinical or education setting
Build upon their personal academic interests by broadening the scope of their graduate training
Develop collaborative and interdisciplinary educational and research programs
Demonstrate the skills required for critical literature review and a knowledge of research methods as they apply to clinical education
Become critical, challenging, and exemplary academic leaders, clinical teachers and practitioners
Understand the social, political, and economic forces affecting the organization and function of the health care education system
Program Requirements
The MScCH degree program requires the completion of 5.0 full course credit equivalents (FCE), including a minimum of one supervised field placement or practicum in which students apply their new skills and reflect upon their experiences.
Program Length
1 year full-time or up to 6 years part-time. The average part-time student completes  the degree within 2.5-3 years.
Required Courses and Practicum (3.5 FCE)
CHL5004H: Introduction to Public Health Sciences
CHL5300H: Public Health Policy
CHL5607H: Teaching & Learning in the Health Professions: Principles and Theories
CHL5608H: Teaching & Learning in the Health Professions: Practical Issues & Approaches
CHL5690H: Required Practicum
Choose one pair of courses:
CHL5609H: Continuing Education in the Health Professions
CHL5611H: Continuing Education: Planning, Management and Evaluation
OR
CHL5614H: Curriculum Foundations in Health Practitioner Field-based Education
CHL5615H: Assessment and Evaluation Issues in Health Practitioner Field-based Education
Elective Courses (1.5 FCE)
Students are encouraged to take elective courses that will enhance their learning experience and/or provide focused study on a particular topic.
Electives may be selected from graduate courses offered in the DFCM, DLSPH, other graduate units at the University of Toronto, or at other universities. 

A maximum of 1.5 FCE from courses outside the MScCH can be credited towards the degree.
If you have any questions about the appropriateness of a course, please speak with the Program Director.
Collaborative Specializations
The DLSPH offers several collaborative specializations which provide students with additional experience in a multidisciplinary area. For more information on these specializations, please click here
Testimonial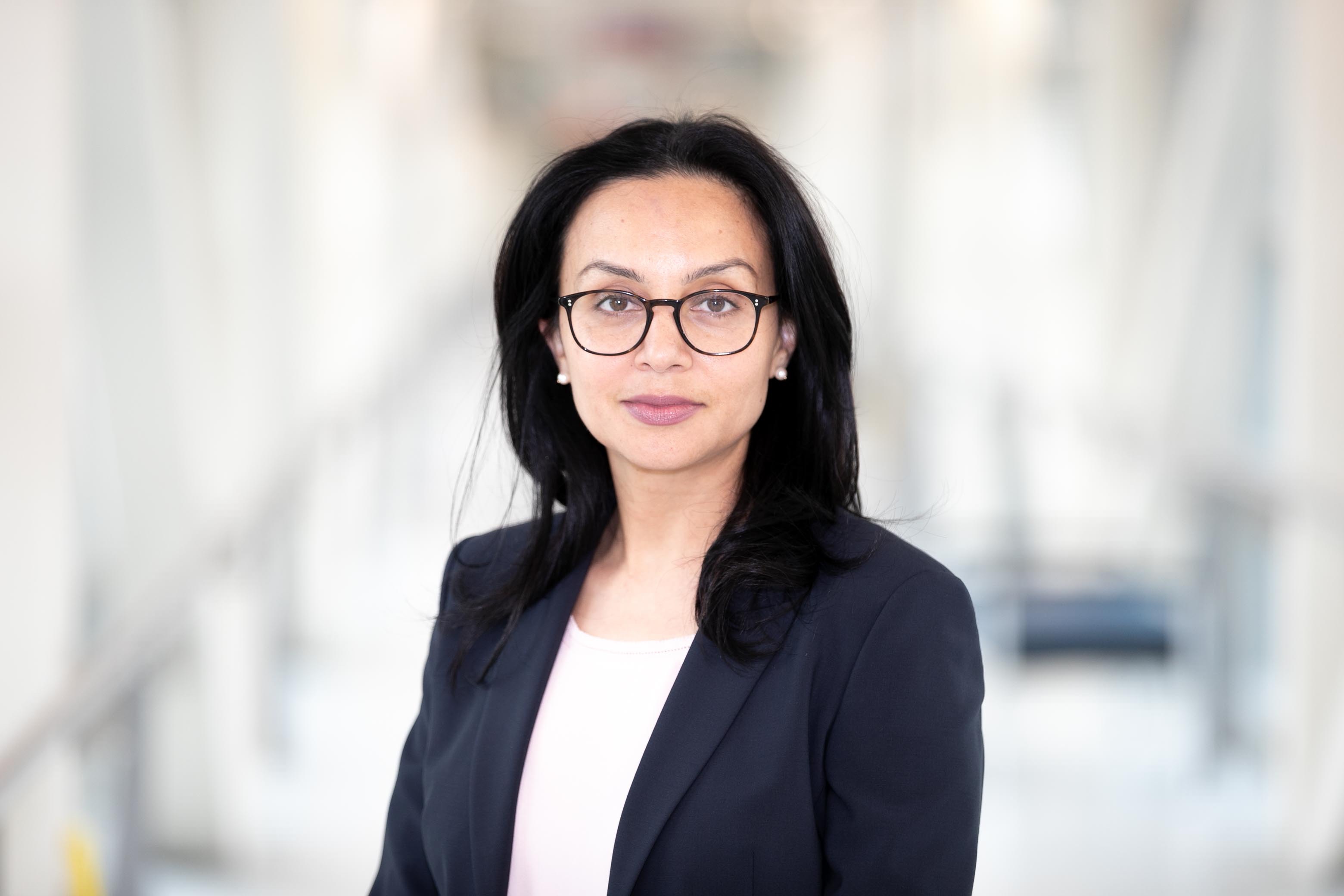 Dr. Gurpreet Mand Dr. Gurpreet Mand is a family physician and Site Research Lead at Southlake Regional Health Centre, and the Co-Course Director for the ESSENCE program at DFCM. She graduated from the MScCH-HPTE program in June 2020.
Who would you recommend this program to?
The MScCH-HPTE program provides a solid foundation of core courses that help you understand adult learning theories, program planning and an opportunity for reflection on your own teaching through a practicum. I would highly recommend this program to those who are interested in gaining a better understanding of the "why do we do what we do" in medical education. I believe that once you understand the why, it can help you understand your learners better, plan programs with a scholarly lens and be a more reflective and informed teacher and leader. 
How has this program helped you in your career?
Having completed this program, I feel well equipped to take on leadership roles in education, and the knowledge I gained increased my confidence as a teacher. During the program, I moved on to become the Family Medicine Residency Program Director at Southlake, and now I am the Site Research Lead and the Co-Course Director for the ESSENCE Program. I believe the master's program was instrumental in helping me obtain these positions and work effectively in those roles.  
 
Learn More
Want to learn more?
Attend an upcoming Admissions 2022-23 Open House Webinar:
October 26th, 2021   8:00am - 9:00am
OR
November 17th, 2021   6:00pm - 7:00pm
*NOTE:  Session Zoom links will be sent to Registrants only*
~~~~~~~~~~~~~~~~~~~~~~~~~~~~~~~~~~~~~~~~~~~
Watch a past Information Session:
Graduate Studies 2021-22 Admissions/Program Information Webinar
Thursday, November 12, 2020 (6:00pm-7:00pm EDT)
(Viewing Access Code: @Grad2021)
Or contact us if you have any questions
Information regarding 2022-23 Admissions Webinars will be available early Fall 2021